Nowadays dangerous properties and risks are minimised as much as possible in the development of user-friendly chemical products and goods. The assessment of these dangerous properties and risks – especially classification according to hazardous substances and danger goods legislation – has a significant influence on the safety of chemical products in transport, handling and use. Because of this, the classification is the basis for your product safety.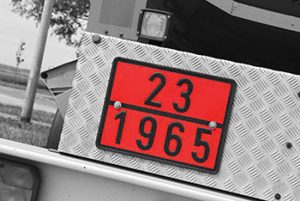 Furthermore, an exact classification minimises your product liability risk. Conversely, an incomplete or defective classification may result in a liability case. However, classification that is too strict with an exaggerated product marking can mean a competitive disadvantage for you.
This means that only the correct classification of your products can provide a solid basis for product safety and your success.
The benefits for you:
We check the plausibility of the classifications of your products and raw materials.
We deliver the correct classifications in accordance with the applicable hazardous substances and danger goods legislation.
We advise you on classification in product development (formulation consultation).