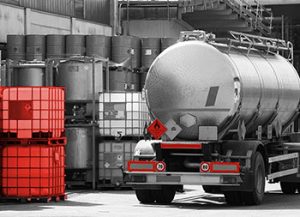 If danger goods leave your premises, the provisions of transport law apply – especially those of dangerous goods law. Because the risks to persons and the environment can be greater when transporting dangerous goods, you must take technical and organisational precautions in advance and operational responsibilities in particular must be regulated.
Compliance with dangerous goods law is strictly monitored. Assessed deficiencies and irregularities may result in administrative offences and may also be subject to criminal penalties. Moreover, these avoidable "inefficiencies" can negatively affect your business climate.
We would like to spare you this. We will also assist you in completing your hazardous substances business efficiently and in accordance with the applicable laws. Benefit from our long-time experience. We help to minimise your risks.
Commission us as a hazardous substances consultant or hazardous goods advisor in accordance with 96/35/EC!
Our service:
We supervise and document business processes of relevance to dangerous goods.
We provide comprehensive consultation on all carriers for the transport of dangerous goods.
We deliver recommendations for action concepts for efficient handling of hazardous substances and goods.
We advise you in particular in the case of an associated infringement or criminal proceedings.
We assume the tasks of the dangerous goods advisor on your behalf in accordance with 96/35/EC.