We can offer you an extensive range of services in the areas of chemical compliance and HSE (Health, Safety, Environment). Our competency lies in guaranteeing your operational safety and the safety of your chemical products and articles.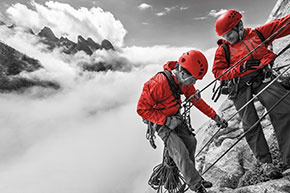 We analyse hazard potentials in workplaces and develop cost-efficient safety concepts. We advise you on the subject of dangerous goods and can act as an external dangerous goods officer on your behalf.
We can provide you with a resource-saving back office solution for administering the safety of your chemical products and articles.
We focus on precise classification of chemical products in accordance with hazardous substances and danger goods legislation and the reliable preparation of safety data sheets for more than 25 destination countries. In addition, we also advise you on the development of user-friendly products and articles and on how to minimise your product liability risk.
We work in the background on your behalf, in order to keep your back covered.
Opt for greater safety for your success!
Request a consultation and our Safety Data Service!
We are happy to provide you with an individual offer.
Your HSE DATA team